---
Home Page | Properties | Facilities | Local Amenities | Map & Directions | Information | Contact Us
Map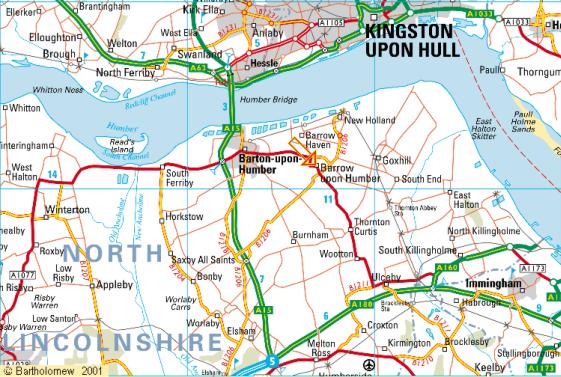 (c) www.streetmap.co.uk
Press on map above, to change view
Papist Hall, High Street, Barrow-on-Humber, North Lincolnshire, DN19 7AA.

(this is not a mailing address, click here for our contact address)
Directions
The address of the property is Papist Hall, High Street, Barrow-on-Humber, North Lincolnshire, DN19 7AA.
Take the A15 to Barton-on-Humber and proceed through the Main Street to Barrow.
At the junction past the "Barrow" village sign turn right down Ferry Road (sign posted 1077 Immingham, Airport).
The road takes a sharp left turn down Barton Lane. Do not continue at the next right bend, but turn left and you are on the High Street. You will pass the small village shops, Papist Hall is on the left just past the fish & Chip shop.
Park your car in front of the Hall and go down the small passageway at the end of the building with a private sign on the back wall. This opens into a small garden with a well, our office is on the right-hand side opposite the door marked "Bishops Haven".
---
Need Further Directions? Click here to goto the AA Route Finder Site
(For the destination enter: Barrow Upon Humber, Lincs)